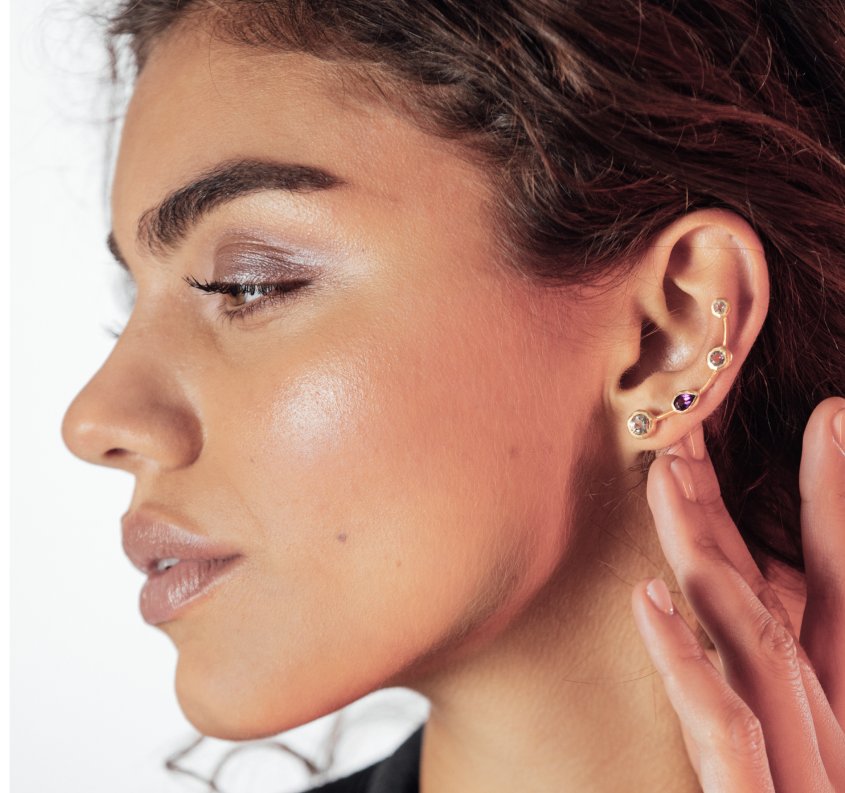 Everlasting design made with traditional techniques
We create artisanal contemporary, versatile and dynamic pieces meticulously handcrafted in Italy combining precious and colorful natural gemstones. All our designs are meant to accompany you through the day and night, casual and formal events, treasuring big or sweet little memories. 
Jewelry that transcends beyond age, and time. Jewelry that evokes, evolves and breaths with you.
Explore our exquisite jewelry collections
At Eloise we get inspired by emotions stirred by elements found in nature, memories of world travels and encounters with different cultures.
Once our ideas get under our heads and hearts, we sketch, engineer, test, balance and refine our designs aiming for truly versatile creations. Every single jewelry piece looks good on jeans and even better on a gown, elevating all kind of outfits in just one touch.
Mineral beauty

JEWELRY AS A SECOND SKIN

Our creations feature 18k gold three-plated silver, designed to be extra thick and durable so you can wear your jewels all day long.

We select, hand-cut and handset only the finest and most colorful natural gemstones.

DISCOVER MORE

Handmade process

KEEPING ITALIAN CRAFT ALIVE

We work closely with small Italian artisan goldsmiths emphasizing the uniqueness of manual work, preserving local craftsmanship, so that you can own collectable and refined timeless pieces.

DISCOVER MORE
HANDMADE IN ITALY

Contemporary design meticulously crafted with artisanal expertise.

ULTRA-THICK GOLD PLATING

Luxurious 18k gold triple-plated 925 Sterling silver, guaranteed to last.

2 YEARS WARRANTY

Peace of mind with a two-year warranty certification.

MADE TO ORDER

Upon request, our pieces can be exclusively crafted one-of-a-kind in solid 18k gold.

NATURAL GEMSTONES

Exquisite jewelry adorned with vibrant, genuine gemstones.

PLANT A TREE INITIATIVE

Responsibly made jewelry, for every purchase we plant a tree.